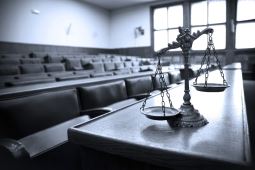 In the state of New York, drug crimes can carry harsh penalties. For those facing federal drug charges the consequences can increase, oftentimes resulting in severe mandatory sentences. It is essential that those facing federal drug crimes fight back quickly and with the appropriate legal defense.
What factors can increase your drug charges to a federal offense?
If drugs were distributed to anyone under 21 years of age
If firearms were found to be connected to your drug charges
If a prior felony exists on your criminal record
If you recruited anyone under 18 years of age to help you in dealing drugs
If the drugs were dealt near school premises
If anyone was injured or killed as a result of the drugs dealt
Drug Crimes That Can Increase to a Federal Offense
Possession: To be elevated to a federal crime, the government must show that you had enough of the drugs to warrant use or sale, that you did not have a valid prescription, and that you had knowledge of or intentionally possessed the controlled substances.
Distribution and/or Trafficking: Providing, selling or delivering controlled substances falls under the category of distribution. The actual distribution or sale of these substances is considered trafficking.
Cultivation or Manufacturing: Growing, producing or in possession of illegal controlled substances is referred to as cultivation. Manufacturing involves the use of chemical processes to create controlled substances. Typically these charges are related to crystal meth, LSD and cocaine.
Retaining Our Queens Drug Crime Attorneys
Musa-Obregon Law PC has been representing clients facing drug charges throughout Queens and NYC with over 75 years of combined experience. It is important to realize that federal drug charges are extremely difficult to fight against without an aggressive advocate. A conviction for a crime involving any of the above factors could result in years in prison and other consequences.
Allow us to review your case during a free initial consultation. Do not wait another day to get the help that you need for serious drug charges in New York City.