S. Michael Musa-Obregon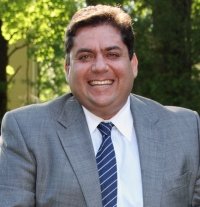 Our firm is headed by S. Michael Musa-Obregon, a former New York City prosecutor who is highly experienced in criminal defense, including white collar crimes, sex crimes, violent crimes, domestic violence, and a variety of other serious offenses. Attorney Musa-Obregon is a veteran criminal trial lawyer with a history of success helping clients throughout New York City and Queens. Additionally he is well-versed in handling immigration law, deportation, criminal deportations, asylum, residency, citizenship, and business immigration law. He is fluent in Spanish, has a working knowledge of French, and an understanding of Polish and Arabic.
Representing Both Criminal and Immigration Clients
Many of his jury trials involved violent felony charges including:
Attorney Musa-Obregon has also successfully handled a variety of white collar and economic crimes, including:
Securities
Wire and tax fraud
Money laundering
Theft
Criminal copyright
Trademark violations
In addition, our firm has helped numerous individuals facing immigration crimes such as:
Alien smuggling
Forgery of documents
Illegal re-entry
Marriage and immigration fraud cases
History of Successful Case Results in New York
Using the breadth and depth of this vast experience acquired during almost twenty five years, Mr. Musa-Obregon has prevented his clients from collectively serving thousands of years of jail time; incarceration that they would have otherwise had to serve had they been represented by less experienced criminal lawyers.
Mr. Musa-Obregon has successfully tried many dozens of immigration cases to verdict. Using effective legal strategy and rock-solid legal preparation combined with a keen understanding of the immigrant communities he represents, Mr. Musa-Obregon has repeatedly obtained extraordinary results for his clients.
Early Life and Education
A native New Yorker raised in the Bronx, and the son of immigrant parents from international backgrounds, Mr. Musa-Obregon is a graduate of the Bronx High School of Science, a school that will always hold a special place in his heart. He obtained his Bachelors of Arts in History from Georgetown University in 1988 and his Juris Doctor from the University of Pennsylvania Law School in 1991. As a student, Mr. Musa-Obregon also worked as a judicial law clerk for a federal judge in Philadelphia, the late U.S. District Judge Clifford Scott Greene.
After graduating from Penn Law School, Mr. Musa-Obregon served for several years as an Assistant District Attorney, a criminal prosecutor for New York City under the Honorable Richard Brown. Wanting to realize his life-long dream of defending people, he launched his private practice in 1993.
Thorough Study of Immigration Issues
Mr. Musa-Obregon has attained a high level of expertise in the field of immigration law and deportation. As a researcher at Georgetown University's Center for Immigration Studies in Washington, D.C. he studied the immigration problems and issues confronting Mexican migrant workers in Lubbock, West Texas.
Under the auspices of U.S. Catholic Charities Migration Project, he began his legal career working at the grass roots level, defending Mexican migrant workers in Lubbock, Texas. In Texas, Mr. Musa-Obregon handled thousands of immigration applications of migrant workers applying for legalization and other benefits in 1987. His work culminated in the production of a documentary film on the immigration issues facing Mexican migrant workers in West Texas.
Working With Clients From Around the World
While in private practice in the most densely immigrant-populated area of the United States- Jackson Heights, Queens - Mr. Musa-Obregon personally defended hundreds of immigration matters ranging from tough criminal deportations, to political asylum, complex family petitions, appeals and motions to reopen.
As a New York immigration defense lawyer, he has worked with immigrants from all over the world, including:
Eastern Europe, (Poles, Russians, Ukrainians, Uzbekistanis, Azerbaijanis, Georgians, Czechs, Georgians, Moldavians, Bulgarians, Albanians, Serbs, Croats, etc)
Latin America (Colombians, Ecuadorians, Dominicans, Mexicans, El Salvadorians, Hondurans, Guatemalans, etc)
The Middle East (Palestinians, Jordanians, Lebanese, Egyptians, Syrians, Algerians, Moroccans, Kuwaitis, Bahrainis, Saudi Arabians, Yemenis, etc)
The Caribbean, (Guayanese, Jamaicans, Haitians, Barbadians, Trinidadians, the Antilles)
The Indian Subcontinent (Indians, Pakistanis, Bangladeshis, Sri Lankans)
Asia (Mandarin & Cantonese-speaking)
Koreans
Japanese
Those from Southeast Asia (Filipino, Vietnamese, Indonesians, Myanmarians, Cambodians, Thais and Laotians)
Africa (Nigerians, Somalis, Ethiopians, Gambians, Tunisians, Togolese, Beninese, Moroccans, and Algerians)
Defending immigrants from incredibly diverse backgrounds in the bustling melting pot that is New York City, has sensitized Mr. Musa-Obregon to the specific needs and the cultures of clients from all these regions.
Associations
American Immigration Lawyers Association
The Immigrant Defense Project of the National Lawyers Guild
The Immigrant Defense Project of the New York State Defenders Association
Presentations
Regular speaker at the Center for New Americans of the New York Public Library
Regular invited guest at various New York City colleges and universities, high schools, churches, mosques and temples where he lectures on issues involving immigration law, the rights of immigrants and police-youth interaction in the inner city
TV and Radio Features
Featured commentator on Spanish Television and Radio and Television on Telemundo, Univision, MundoHispanoTV, Cosmovision, and Radio-WADO on issues impacting immigrant communities.
Regularly hosted several educational immigration radio programs entitled "Su Mejor Defensa Legal "
Produces a weekly television show " Su Derechos Legales con el Abogado Michael Musa-Obregon "
Hosted similar shows on Haitian Radio on Radio Tropicale in Crown Heights, Brooklyn
Television reporter with MundoHispanoTV and regularly interviews luminaries in the legal, political and the world of entertainment
Other International Interests
Mr. Musa-Obregon's international interests extend to music: he is an avid fan of world music including Arabic, Greek, and Turkish orchestral and dance music as well as Salsa and Afro-Cuban Jazz.
Mr. Musa-Obregon is studying percussion including the doumbek, congas, timbales and other percussion instruments, sometimes joining musicians during concerts, clubs and jam sessions in the NY-NJ metropolitan area. He also raises beautiful Cocker Spaniel puppies, which he counts among his "best friends."