Karl Ashanti
Email: k.ashanti@musa-obregon.com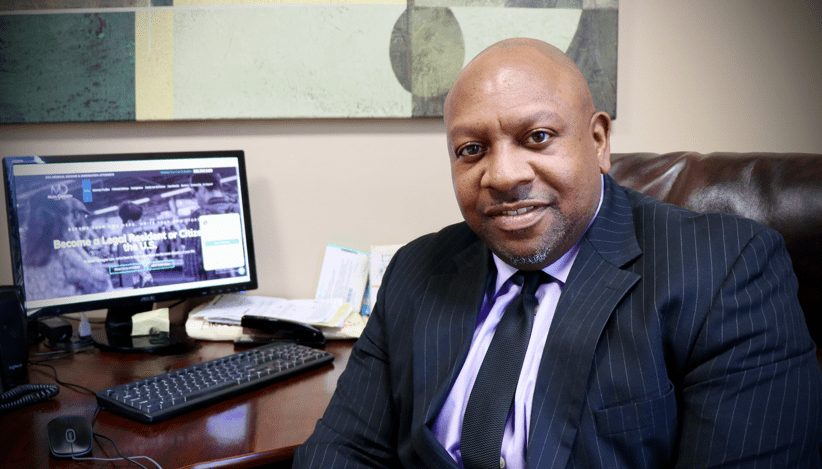 ​Attorney Karl Ashanti is chief of personal injury, civil rights and labor law
​ litigation at Musa-Obregon Law
​P.C. Mr. Ashanti brings decades of experience i
​n complex personal
​ injury and civil rights litigation and general civil litigation to the firm. Mr. Ashanti specializes in representing individuals who have suffered catastrophic or severe accidents and events, who have had their civil rights violated through false arrest or police brutality, or who have been unfairly denied wages or other compensation by their employers. Mr. Ashanti strives to bring powerful justice to each case that he handles and aggressively pursues all available avenues of relief.
Before joining Musa Obregon Law, he was chief of litigation at the Brain Injury Rights Group Ltd , a boutique legal organization specializing in representing the rights of people who have suffered been severe brain injuries where he headed a team of brain injury litigators. Between 2007 and 2018, he served as senior counsel in the Special Federal Litigation Unit of the New York City Corporation Counsel's Office where he represented the city of New York in hundreds of federal cases including 1983 civil rights actions. Mr. Ashanti began his plaintiffs career as civil litigator immediately out of law school, working for seven years in renowned Manhattan personal injury law firms.
A Queens native, Mr. Ashanti graduated with high honors from St. Paul's School in New Hampshire, received his BA from Stanford University and his Juris Doctor from the Georgetown Law Center. Mr. Ashanti enjoys reading, spending time with his wife and two children and learning Spanish.