Mayra A. Velez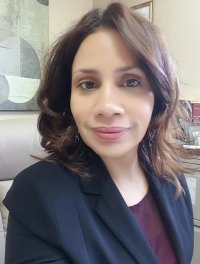 Mayra A. Velez is the Assistant Managing Attorney for Musa-Obregon Law PC. Ms. Velez brings almost two decades of attorney and paralegal experience handling complex immigration matters in both business immigration and the removal fields to our clients.
Her Legal Career
Before coming to Musa-Obregon Law PC, she worked in varying roles at several prestigious international law firms in New York City, including 10 years at the famed global law firm Fragomen Del Rey Law where she supervised a team of paralegals in business immigration law.
She has extensive experience representing the rights and interests of domestic and international corporations, as well as, single individuals seeking citizenship, legal residency, or work permits. Additionally, Ms. Velez has successfully represented scores of foreign nationals during their removal proceedings.
Ms. Velez has successfully handled the complex panoply of immigrant and non-immigrant business and non-business visas including:
B-1
B-2
C-1
C-3
C-4
G-5
H1-B1
H-B2
H1B3
H-1C
H-2A
H-2B
H-2R
H-3
H-4
I-Visa

J-1
J-2
K-1
K-2
K-3
K-4
L 1A
L-1B
L-2
M-1
M-2
N-8
N-9
0-1A
O-1B, 0-2, 0-3
P-1

P-2
P-3
P-4
Q-1
Q-2
Q-3
R-1
R-2
VAWA
U –1
U-2
U-3
U-4
V-1
V-2
V-3
TPS Visas
Ms. Velez is well-versed in several other areas of law. In addition to her immigration law practice, she has settled and litigated all aspects of divorce and family law, including spousal support matters, division of property, restraining orders, child custody and support issues, and modification and enforcement matters.
Ms. Velez received her J.D. Juris Doctor degree from New York Law School in 2002 and her B.A. degree in Political Science from Iona College. She is admitted to the New York Bar. A native New Yorker, she is fluent in Spanish and is a member of the American Immigration Lawyers Association.