Theodore G. Hartman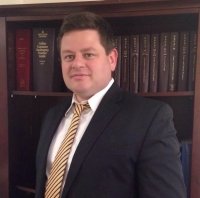 Attorney Theodore G. Hartman is Senior Trial Counsel at Musa-Obregon Law PC concentrating in the defense of serious crimes and criminal deportations.
Before joining the firm, he was principal of Hartman Immigration and Criminal Defense in Houston, TX and Lake Charles, LA, where he practiced mainly in the federal and immigration courts in Texas and Louisiana from 2009 to 2015. He also regularly defended clients before the Louisiana Immigration Courts in Oakdale, Louisiana and New Orleans. At Hartman, he defended people charged with the most serious Louisiana state and federal felony cases including murder, aggravated rape, major drug smuggling, armed robbery, and illegal alien hostage taking. While at Hartman, he served as a member of the Criminal Justice Act Panel where he was assigned to represent federal defendants by the Houston federal court in the Southern District of Texas. During 2006 through 2008, Mr. Hartman was a felony trial attorney at the Public Defender's Office in New Orleans, LA, where he tried over 30 felony jury and judge trials to verdict.
Mr. Hartman received Juris Doctor degree from the Washington University School of Law in St Louis, MO in 2003. He earned a Bachelor of Arts degree in Political Science from Gettysburg College in Pennsylvania in 2000, where he minored in Spanish and studied in Sevilla, Spain. A native New Yorker, he is a member of the bars of New York and Louisiana and of various federal courts. Mr. Hartman is also fluent in Spanish and lives in the beautiful Hudson Valley in upstate NY.