Patricia Garcia Pantaleon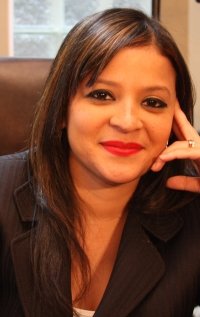 Attorney Patricia Garcia Pantaleon is a Trial Lawyer at Musa-Obregon Law PC, concentrating in immigration, criminal and civil cases. Ms. Garcia tries cases before the Immigration Courts in New York and New Jersey as well as the criminal and family courts in New York. Prior to joining the firm, Ms. Garcia interned at the New Orleans Public Defenders Office in Louisiana where she focused on studying the impact of domestic violence convictions on immigration status.
A graduate of the University of Buffalo Law School where she received her Master's in Law Degree , LLM in Criminal Law with Honors, she served as a Judge in the Herbert Wechsler Moot Court Competition for the Buffalo Criminal Law Society. A native of the Dominican Republic, Ms. Garcia held a host of high profile positions in the D.R. before receiving her American law degree.
Ms. Garcia graduated summa cum laude from the Universidad Iberoamericana where she received her Bachelor of Law, LL.B degree in 2006. While in private practice, Ms. Garcia worked at one of the most prominent law firms in the D.R. handling complex, high profile criminal and civil cases. Ms. Garcia also served as the Special Investigations Managing Attorney investigating corporate fraud at EDEESTE, an electric utility in the DR. During 2007 and 2009, she worked at the District Office Director for the National Victims Rights Service of the Attorney General's Office of the D.R. where she supervised a team of lawyers, implemented policy and served as legal counsel for victims of domestic violence and other human rights abuses. Ms. Garcia also served as Legislative Counsel for the Dominican Republic's House of Representatives between 2008 and 2009. A member of the New York Bar, Ms. Garcia lives in Manhattan with her husband, a NY trial lawyer.